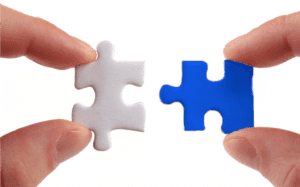 It is notoriously difficult to get visibility of the quantified value transformational outsourcing agreements are (or are not) providing.. By their very nature these agreements are complex, as is the management of the relationships that must be formed to ensure that your 'value' aspirations and expectations are achieved.
Often, we find that in relationships where expectations are not being achieved, part of the challenge is that they were not fully quantified at the outset. This is both a client and a provider problem. The client should really recognise before it gets into the partnership that if something can't be quantified or measured, then it is unlikely to be delivered.
Moreover, it's up to the strategic provider under their 'duty to warn' to advise their prospective client that unless their outcomes are quantified, how does it know what it has to achieve? Yes, the provider can use previous experiences to help give confidence to its potential client, but contracting for wishes and aspirations usually ends up in the saying, "when a man with money meets a man with experience, the person with the experience gets the money, and the man with the money usually ends up only with the experience".
It is for these very reasons that it is so important to put in place the right framework and resources for identifying and quantifying the outcomes you want to achieve, selecting the best providers and managing them to drive the right behaviours to achieve those outcomes.
How transformative is your strategic partnership?
Outsourcing arrangements come in many shapes and sizes – there are multi-million pound procurement agreements, software development projects and entire departments that must be outsourced, to name but a few – but the differentiator of a transformational outsourcing project is the part that the implementation of innovation plays. If it is not central to the relationship, if you are not striving to implement (as opposed to dream about) significant changes in the way you work, or the way an industry operates, then your project can go down a more standardised outsourcing route that is transactional based and designed to just shave costs from transactional processing.
However, if the structures, processes, or outcomes you are striving towards require a rewriting of the rule book, if you need to develop an innovative approach, or the solutions you are after simply do not exist, then you are into transformational territory.
How to handle such shifting sands
Transformational outsourcing, by its very nature, is often a leap into the unknown, requiring foresight and imagination, and for that reason it can be a challenge to scope the work, deliverables, assets and even the expected outcomes at the outset. You can also expect that targets, strategies and expectations will shift and evolve over time as more certainty is revealed with the progress of the implementation.
However, it's important to resist the temptation to ignore the need for planning or to allow contractual agreements to be vague. This is a dangerous error that leaves you open to unscrupulous individuals who would exploit such 'open chequebook' thinking and often encourages the wrong behaviours in a service provider relationship.
No matter how transformational your outsourcing project is going to be, or how unknown the outcomes, it is always possible to carry out an adequate amount of pre-contractual or pre-project due diligence to formulate a structured plan of action that divides elements into the known, the partially known, and the unknown, and handle them appropriately in your written contract. As the implementation moves forward, the partially known will become known, and the unknown will become at least partially known. And in this way the contract can be designed to mature as the implementation does.
Understanding and mitigating the risks of transformational outsourcing
As already mentioned, one of the biggest risks when working on transformational outsourcing contracts is the way vague concepts at the outset are built into a contract. But there are other risks to consider also.
The aspiration risk. Many enter into an outsourcing agreement looking to establish the 'best deal', often benchmarking on the basis of price. While a noble aspiration, this must be considered alongside the wider aspiration of 'value'. Keeping costs down may be one goal, but will it affect quality and schedule? Will it affect the relationship between client and vendor if either side feels hard done by? Will it affect behaviours on both sides that could have a negative impact on the project? Price cannot be considered in isolation on any outsourcing project, but this is especially true in a transformational outsourcing relationship where clients rely heavily on vendor innovation for the success of a project. Innovation, which like motivation, is fuelled by how valued those in the process feel.
The information gap risk. Once again, more so in transformational outsourcing projects than any other, clients rely on the expertise of their innovative vendor partnerships. Vendors have the technical, specialist or industry knowledge and expertise that clients must rely on for their aspirations to be achieved. While clients have the ultimate recourse of legal action should things go astray, citing a vendor's responsibility to warn them of any aspect of a project, or their involvement in it, that could risk its successful conclusion, this is only going to help when things have gone seriously wrong. It is far easier for a client to simply do all that's within their power to ensure that they supply complete and accurate information to vendors and to keep lines of communication open to share due diligence information, monitor progress and regularly ask vendors whether there is anything more that could be done.
How to benchmark for value
So how can you ensure that, having entered into a transformational relationship, you will know whether you are receiving best value? While not an exhaustive list, we have put together a simple summary of six areas to go through in order to improve your prospects of getting strong value in your service delivery partnerships:
Invest in a skilled and well-resourced Intelligent Client Function (ICF) team. You will see this mentioned time and again in our work and in our articles, this recommendation for a skilled and well-resourced ICF team. The reason is that in relationships between clients and vendors you need to be able to rely on trust – complete disclosure, honesty and shared agenda between partners. In addition, you need a business-centric strategy of putting together a team to create, monitor and manage communications and information flow. Such a team should consist of those with exceptional business, sector and project knowledge; they must be innovative thinkers, able to run with new ideas and evolve their role over the lifecycle of a project; they must be detail-orientated, but also able to look at the big picture, to quantify issues and opportunities and identify solutions; they must understand the challenges faced by both sides and be adept at engaging with counterparts on the vendor side to ensure lines of communication are always kept open. And, most importantly, they need to be given the resources they need to function effectively.
Understand where you currently stand. The starting point of any successful transformational relationship is the ability to fully appreciate where you are and where you wish to get to, then to be able to articulate this through documentation and communication. Involve all relevant stakeholders to gather the information you need. Detail is key, and this is the foundation for the plan of action highlighted in your written contractual agreement. Research, review and re-review what you know about how you might achieve your corporate goals before moving forward to explaining them to third parties.
Appreciate the challenges you'll face. Only by recognising the monumental task ahead, and using all the technology, expertise and insights available to you to look into an uncertain future can you predict where things could go wrong in order to plan for this eventuality and minimise project risk.
Identify what 'good' looks like. Vague notions of where you wish to end up are one of the key causes of not achieving your objectives. As they say, "if you do not know where you are going, all of the roads lead there". It is unlikely you will be able to clearly identify every step along the way to the successful conclusion of your transformational outsourced relationship. But with appropriate pre-contractual and pre-project scoping, you will be able to lay the groundwork by identifying the KPIs that will guide you to your quantified and qualified objectives based on what you are looking to achieve.
Benchmark for value. The only way forward is to take a holistic approach to benchmarking service levels and costs. When you originally sought to identify the ideal outsourcing partner or partners, you would have selected them based on what to look for in order to recognise whether they are best placed to deliver on your business outcomes. Price is often just one of many interconnected factors involved in the decision you must make, each of which influences the others, pulling parties in different and often difficult to predict directions. Identifying what you are truly looking to achieve, what good looks like, and quantifying it, is paramount. In this respect, building in holistic benchmarking across a range of services, set out at a maximum of 12-month intervals, with the option to adjust business outcomes, performance and charges for services on a holistic basis, will ensure you continue to reshape the services, costs and implementation of innovative thinking. In turn, this will ensure that you are not only driving maximum value, but that you are able to evidence to key stakeholders the quantified benefits that are being achieved, and that these benefits will stand up to external scrutiny if needs be.
Develop a clear communication, strategy and framework. Central to these will be your ICF team. They need to be involved in every aspect of the outsourced relationship from pre-contract negotiations and vendor selection, through contract formation, KPI creation, governance structures, inter-organisation progress meetings, dispute resolution, and so on. Being an integral part of the process and developing the right relationships with vendor partners from the outset puts them in a stronger position to monitor and maintain strategies and progress, to develop best-solution plans as the implementation evolves, and to more accurately predict where strains will occur – while also being well placed to offer ways to avoid or handle such issues. It's also critical that the ICF team promotes the 'wins' on behalf of themselves and your vendors – so people are focused on what is going well with the relationship and what is being done about the elements that aren't working at optimum levels.
Conclusion
Having a strong, skilled and respected team with the autonomy and authority to do what they need to do to achieve the best results for your transformational outsourcing relationship will:
Help provide you with the resources to ensure you are benchmarking service value on a like-for-like basis
Improve your communications with both your vendors and key internal stakeholders
Clarify expectations and aspirations
Accelerate both procurement and progress
Improve your chances of receiving the 'value' you have identified
Minimise risks and maximise the potential for benefits