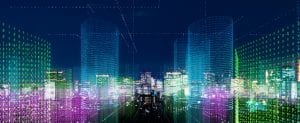 If you are considering a replacement systems integrator for your current or future project, lessons learned from past experiences can often help build a far more accurate picture of 'what good looks like' to benchmark against in any new relationship.
Many organisations only recognise the very real risk of failure their project is heading towards after they have already become involved with a systems integration firm. The primary reasons for this include the client's perception that their supplier has overpromised on their capability, which has led to insufficient quality control, poor communication and inadequate end-to-end solution testing before releasing the solution.
Guide to Sourcing Replacement Systems Integrator
What follows is a step-by-step guide to sourcing a new/replacement systems integrator, with a focus on the process for gaining specific insights via a pragmatic lessons learned exercise and the construction and implementation of a safe market engagement process.
The process for how you deal with a current underperforming systems integrator, the exit and transition process or early contract termination are covered in more detail in our free guide: How to Exit a Failed Strategic Supplier Relationship. You might also find our article: Is Your Systems Integrator Doing Its Job? helpful in assessing your current situation and how well your current systems integrator is fulfilling its role. This article focuses predominately on the context of replacing your current systems integrator.
The High Failure Rate of Systems Integration Projects: Understanding the Causes
According to both research and our own project remediation experience, some 56%–87% of larger systems integration projects do not go well. Typical examples (there are more) of issues originating from both the systems integrator and the client include:
| Issues caused by the Systems Integrator | Issues caused by the Client |
| --- | --- |
| Overpromising and underdelivering: Some systems integrators may promise more than they can deliver to win the project. This leads to disappointment and frustration for the client when the project fails to meet expectations. | Unclear Business Objectives: The client may not have clear business objectives for the project, leading to a lack of focus and a poorly designed implementation plan. |
| Inadequate Due Diligence: Systems integrators may not have a clear understanding of the client's needs, because they haven't asked appropriate questions about the client's outcomes and objectives. This usually results in a poorly designed configuration and implementation plan that does not meet the client's requirements. | Undefined Requirements: The client may not have clearly defined requirements for the project, combined with a lack of due diligence by the supplier, leading to a poorly designed solution not meeting the client's needs. |
| Poor Quality Control: Systems integrators may not have adequate quality control processes in place, leading to poor quality deliverables that do not meet the client's requirements. | Resistance to Change: The client's team may resist the changes that come with implementing a new system, leading to delays and reduced productivity. |
| Poor Communication: The systems integrator may not communicate effectively with the client, leading to misunderstandings about the project's requirements, objectives, and scope. | Insufficient Resources: The client may not allocate sufficient resources to the project, including personnel and budget, leading to delays and cost overruns. |
| Insufficient Training: Without adequate training the client's employees may not be able to use the new system effectively, leading to reduced productivity and frustration. | Limited IT Expertise: The client may not have the necessary IT expertise to effectively manage the project and work with the systems integrator. |
Issues common to both the Systems Integrator and the Client
Inadequate Project Management: On the supplier side, without effective project management, the implementation is likely to be poorly organised and lacking adequate resources, leading to delays and cost overruns. Similarly, the client may not have adequate project management processes in place, leading to poorly organised projects with inadequate resources allocated.
Inadequate Testing: On the supplier side, testing is a critical part of any implementation, but systems integrators may not devote enough time and resources to testing, resulting in configuration errors and defects that can have serious consequences. In turn, if the systems integrator has not provided the client with appropriate 'end-state' user acceptance test processes, then the client is unlikely to understand the scope and remit that the testing is meant to achieve, and have little in the way of information against which to benchmark the tests to assess whether the system is practically successful.
Inadequate Stakeholder Engagement: Both the supplier and the client may fail to engage with all relevant stakeholders, leading to resistance to change and a lack of support for the project.
If you have experienced these or similar issues with your current systems integrator and the early stages of your project have not delivered on your expectations, you may be considering sourcing a new supplier to take over for the rest of your project.
To do this, you need to build a picture of 'What good looks like' for the next stage of the project and conduct a thorough lessons learned exercise on the project to date. This is to provide greater clarity on those areas that may have been lacking in the original thinking and to pass on hard-won insights from experience on the project so a new systems integrator can hit the ground running (in a direction that is in line with your expectations). Then you will need to construct an accelerated, but safe, market engagement process which will ensure you contract with a new systems integrator with a true 'strategic partner' approach that looks to exceed your delivery and implementation expectations.
Guidance for Sourcing and Contracting for a Replacement Systems Integrator
You may already have a number of the following points on your radar. If so, we hope our article acts as a critical friend check to your existing thinking. If not, then the following seven steps should provide valuable insights for successfully procuring and working with a systems integrator to implement a fit-for-purpose solution, helping you to avoid common pitfalls. This guidance has been compiled following lessons learned from Best Practice Group fixing nearly 600 complex projects that have gone off track.
Step 1. What 'Good Looks Like' informed by a 'Lessons Learned Review'
From your lessons learned exercise, you will gain specific insights to understand the detail of what went well with the first stage of your project, where challenges arose and why, and ultimately what has caused you to seek a new systems integrator for the remainder of your project. Building on what went well and what you still need to achieve, you need to define 'What good looks like' for the next stage so you have a clear picture of what you are working towards. As part of your internal lessons learned exercises, a close review of your contract and requirements will help to determine whether the roles, responsibilities and expectations presented to your original systems integrator were articulated clearly enough. It is important to identify any terms and/or processes that are ambiguous or were likely misinterpreted.
Step 2. Understand your systems integrator's 'Expert Responsibilities' and their 'Duty to Warn'
With specialist support and advice, a deep domain expert review of your replacement system integrator's proposal, bid response and contract terms can identify their Expert Responsibilities and Duty to Warn of your present incumbent, which will help you hold them to account and inform any ongoing/future negotiations with them regarding their contract with you or its early termination. This same knowledge can be taken forward to ensure your future contract is fit for purpose. Having the right assurance framework in place to ensure the new systems integrator's Expert Responsibilities and their Duty to Warn are being discharged correctly is vital to (a) ensure the strategic partnership and collaborative behaviours operate in the way everyone is anticipating, and (b) that appropriate knowledge transfer from your legacy supplier is dealt with constructively and in as much detail as possible.
Step 3. Clear articulation of your expectations 
When revisiting your requirements and expectations to be reissued to the supplier marketplace, focus on what is already good and ensure that your existing business outcomes, objectives and requirements for future project stages have been clearly articulated and you have practically minimised any material ambiguity. This reduces the opportunity for potential misinterpretation by a new or replacement systems integrator.
Step 4. Supplementary early market engagement
Building on any previous market engagement work from phase one of your project, you should undertake some supplementary early market engagement prior to your formal procurement process. While you may need to move quickly, short-circuiting the procurement preparation stage can be costly and is likely to create problems and delays further down the line. Early market testing feedback from the supplier marketplace will help to identify whether you need to further clarify your outcomes, objectives and requirements in order to avoid misunderstandings later, during the formal procurement process. This has two key benefits:
It positions you as a low-risk client. New or replacement systems integrators will see you as a low-risk client if they are clear about what your business outcomes are and how the project is going to be delivered.
Reduced 'risk pricing'.If systems integrators see you as a low-risk client, they will likely reduce the 'pricing risk premium' they would usually apply to new clients.
Step 5. The formal procurement process
Dialogue with potential systems integrators through the formal procurement process needs to be structured to encourage them to ask the 'right questions' of your expectations and requirements to assure clarity at the beginning. Their responses/bids will need to clearly articulate what they will deliver, what they cannot, and what compromises you'll need to make due to the constraints you might have around resources, budgets and timescales.
Step 6. Contract Award Part 1 ­– Contracting for the systems integrator's advice separately to the solution they will deliver
This part of the process is critical. It allows the systems integrator to supplement their knowledge from the procurement process by undertaking a 'deep dive' analysis of what you are trying to deliver. This starts to establish a 'strategic' partnering relationship, which is vital to deliver a technology platform that really works and is flexible to achieve the outcomes you need. The very nature of this process, if it is structured correctly, holds the systems integrator contractually to account as an 'Expert' in their field. While this procurement process is designed to encourage collaborative behaviours, this is also the 'Plan B' where if the systems integrator doesn't actually ask the 'right questions', they become contractually accountable to remediate anything missing at their own cost, not yours. This means that 'expert' suppliers will be unable to successfully argue that they weren't aware of, or had misunderstood, key facts or requirements (which may affect the fitness for purpose of their solution), because they were responsible for asking you detailed questions about your requirements. This is what is often known as the 'scoping', 'blueprinting', 'configuration' or 'supplier due diligence' phase.
Step 7. Contract Award Part 2 – Solution implementation
Providing that the output of the blueprinting/supplier due diligence phase in Step 6 above (Contract Award Part 1) doesn't throw up any material surprises, you can progress to contract award part 2 – the solution implementation.
Importance of Cross-Discipline Knowledge and Integrated Team Working
Underpinning the above sourcing process steps will be your contracting strategy. A successful contracting strategy requires the input, knowledge and shared understanding of required outcomes from your legal, technical and operational teams. Many legal teams understand the in-principle obligations these complex relationships create and can draft contracts to take into account the possibility that a supplier or client does something wrong; however, few legal teams know how to draft contracts to drive the 'right behaviours' between client and supplier to assure the project is delivered successfully.
Some legal teams tend to miss the point that contracting and governing for what can go wrong is a world apart from contracting and governing to assure the implementation goes right. Likewise, few operational, technical project and transition teams understand the contractual nuances to make sure that project requirements are legally enforceable, with minimum arguments.
Evidence-based Advice from Experience from Nearly 600 Complex Projects
Evidence from our own experience in both the day-to-day running of these complex projects and acting as independent and objective 'Expert Witnesses' to the High Courts in client–supplier disputes shows that roughly 85% of disputes in complex, high-risk contracts and projects arise over ambiguity in, or misunderstanding of, the client's requirements and expectations.
Suppliers typically argue that clients have changed their requirements and clients argue they have not changed their requirements, but that those requirements have become clearer to the supplier as they deepen their understanding of the client's expectations and business outcomes from the project, during the implementation process.
Court judgments help to inform how to avoid such disputes. They provide an excellent lessons learned resource on how clients can better articulate requirements to avoid misunderstandings, engage with suppliers so they propose the right solutions and construct collaborative contracts to drive the best behaviours between supplier and client.
Our unique combination of hands-on operational experience and deep-domain expertise in technical, contractual and legal issues has helped to either smooth and accelerate the procurement of, or resolve technical and contractual disputes in, more than 550 high commercial risk and reputationally sensitive, complex projects.
We have a library of lessons learned from the legal cases we have been involved with, other cases we have seen reported on, and our experience of hundreds of instructions in procuring, contracting for, and remediating implementations of complex, high-risk projects. And, most importantly, we share this knowledge with our clients to ensure the same mistakes are not repeated, removing the barriers to success and minimising risk.
Building on our knowledge and experience, we have developed a procurement, implementation and relationship management methodology, called 'Optimise', which can be used to ensure that all your outsourced partnerships, including your systems integrator relationships, are fine-tuned to work for you. Following the Optimise process will result in a fit-for-purpose solution from a collaborative and strategic supplier that works hard to support its client to achieve their business outcomes.
To discuss the specific nature of the challenges facing your current project or to set out a plan to ensure that your strategic supplier relationships are optimised for success, feel free to contact us on 0845 345 0130 or at advice@bestpracticegroup.com