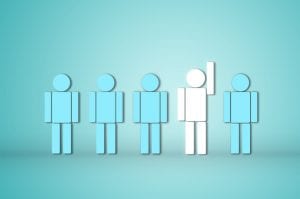 When the Grenfell Tower Inquiry resumed last year, four shocking key facts were revealed about the blaze that still reverberate in most Londoner's memories. We outline the revelations highlighted in a recent Chartered Institute of Procurement & Supply (CIPS) article and look into the responsibility suppliers and contractors have to their clients under their 'Duty to Warn'.
Background to the Grenfell Disaster
Just before 1am on Wednesday 14 June 2017, a small fire, started by a malfunctioning fridge/freezer, broke out in an apartment on the 4th floor of a 24-storey building in West London. Home fires are not uncommon, in fact approximately 37,000 occur each year, and, sadly, loss of life in house fires is also commonplace with around 200 related deaths a year.
However, this particular fire, and the way it escalated through the building tragically taking the lives of 72 people and injuring 70 others, has become a symbol for fire control failure. The inquiry reported that there was a failure of fire department guidance and management, failure of building materials and failure of process in the handling of the aftermath.
In October 2019, two years after the start of the Grenfell Tower Inquiry, the first report confirmed what had already been widely speculated on, that the building's exterior structure and materials not only didn't comply with regulations, but substantially contributed to the spread of the fire.
The inquiry found that a decision taken during the refurbishment of the building in 2014 on what cladding materials should be used (aluminium composite material [ACM]), had ultimately led to the events of 2017. What had been a small electrical fire soon became an inferno as flames fanned by the stack effect rose rapidly up the outside of the building in the gap between it and the cladding, allowing thick black smoke into apartments and corridors.
To deal with the emergency, 70 fire crews, 20 ambulances, specialist paramedics, the police and the London air ambulance attended. Grenfell is reported to be the UK's worst residential fire since WW2.
Inquiry's Shocking Procurement Failures Revelations
The inquiry reported the following revelations:
Rydon "quids in" due to cladding change
Communications in the digital age are often far more permanent a record than we may think. Emails, often backed up with other data, can remain stored and available for years, to be gathered as evidence should an audit trail of events be required.
It is reported that this is what happened to Zak Maynard, Commercial Manager at Rydon, one of the contractors on the Grenfell Tower refurbishment. It seems he now insists that he was only "joking in that bit" when he emailed his bosses – Steve Blake and Simon Lawrence – to say they would be 'quids in' thanks to issues with their cladding contractor, Harley Facades.
The inquiry reported that Rydon had underestimated its costs on the project and decided to keep additional savings, secured by switching to the deadly aluminium composite material cladding, to themselves. Harley Facades seems to have made a calculation error and, therefore, discussions ensued about who would absorb it. It was agreed that the reduced savings would be split evenly between the companies.
However, there seems to have been a significant difference between the savings Rydon actually reported it would be making to its client, Kensington & Chelsea Tenant Management Organisation, and that which they agreed with Harley.
The inquiry indicated that this was the theme of the email that Maynard wrote to his bosses: "First part of the battle now we will agree to give them 10% of the savings back and we are quids in !!" As you can see, even things claimed to be a joke can later be perceived to be in very poor taste should the full consequences of actions be realised.
Incorrect estimations led to a "reduction in quality"
According to the Grenfell Tower Inquiry official court reports, it seems that Rydon estimators are believed to have determined the cost for windows in the tender, but when the windows subcontractor – Everglaze Insulations, which had apparently worked with Rydon on numerous occasions – provided a quote for the work, it was determined that there was a cost mismatch.
Everglaze was not able to reduce its costs, so Rydon decided to go with another supplier, SDP Solutions, who were able to do the job for far less. Richard Millett QC, lead counsel for the inquiry, asked Maynard: "Is this an item where incorrect estimation had led to further cost pressure and a reduction in quality?" to which the response was "An estimate had been provided that we were struggling to match, so yeah".
Millett went on to ask: "How is it that an estimate had been provided that you were struggling to match?" Maynard's response was that it was all subjective, their estimator would have considered that it was a task that would take a certain amount of labour and the suppliers had a different view: "I think the labour element of it was also a problem. Our view or estimated view of how much it would cost we were struggling to get to."
'Close relationship' with cladding supplier
Once again, emails drafted without considering the overall scheme of matters can cause reason for worry later on if parties are involved in a problematic project. Suppliers and subcontractors often build 'close' relationships as part of good practice. However, after they had placed the order for cladding from CEP, an email between the Commercial Manager of Harley Facades and the CEP sales director saying "Mark, All I can say is that you'll be taken out for a very nice meal very soon", was enough to raise additional questions about the nature of their 'close relationship'.
Contractor calls for urgent reform of regulations
At the inquiry, Harley Facades' Managing Director, Ray Bailey, said that the problem was not in their application of the regulations, but the regulations themselves. He claimed that the legislation was overly complex when it comes to the use of combustible cladding and insulation, that their use was so open to interpretation, and that if asked to work on a project like Grenfell today, he was pretty sure that he would have carried out the work in the very same way. Because of this he used the platform to call for combustible cladding and insulation to be banned to avoid others going the same way.
A Supplier's/Contractor's 'Duty to Warn'
It is important for a client to trust the advice that is given to them by an expert supplier. After all, suppliers are selected for their ability to represent to their clients the expertise they have in a particular area or arena, so it is vital that they are held to account should this advice (given or omitted) is found wanting.
Case law helps to enshrine this supplier 'Expert Responsibility' under the heading of 'Duty to Warn'. It usually extends from the very first conversation and throughout the pre- and post-contractual relationship.
The Duty to Warn is not something an 'expert' supplier can contract out of in practical terms. Where the legal representatives of 'expert' suppliers/contractors try to exclude 'implied obligations' in the contract terms, if the supplier/contactor has represented itself as an 'expert' or 'specialist', and has not warned the client in an appropriately diligent way of an issue that may have an adverse impact on its project (an issue that due to their expert status they could reasonably have been expected to know and communicate), the courts will usually insist that the supplier remediates the problem at its own cost.
Six Steps to Assure your Contractor's 'Duty to Warn'
The effect of the 'Duty to Warn' can be expressly built into the pre-contractual procurement process – or during an existing relationship, to significantly enhance the 'commercial trust' process between client and supplier/contractor. Undertaken in the right way, it requires suppliers/contractors to:
Provide greater honesty and clarity in the delivery of promises and claims at the outset of the relationship that may be considered material in helping a client choose a supplier to work with.
Volunteer information on their own challenges when it becomes evident that they may not have all the skills and/or resources needed to deliver on client expectations.
Carefully assess whether all of the information required for them to make an assessment of their ability to deliver on expectations has been made available, or if not, then for the supplier to ask the right questions of the client to fill any gaps.
Clarify any aspects of the specifications and expectations that may appear ambiguous or uncertain in order to determine whether they are able to deliver the true outcomes a client expects of them.
Present the nature of the shortfall in skills and/or resources and the resulting shortfall in output or outcomes (impacts) on the project so the client can assess whether this is of material importance to them.
Not be able to rely on a client's lack of clarity in pre-contract enquiries or tender process if it would have been reasonable for them, as experts, to have identified this issue and warned the client of its existence.
Conclusion
What has come out of the Grenfell Tower Inquiry is that there were some serious clarity issues and self-interest motivations at play that discouraged parties from communicating honestly between one another. This includes communications between contractor and client, and contractor and subcontractor.
The implications from the inquiry are that while Harley Facades claim the legislation for use of combustible cladding was too vague and for a multitude of other reasons they had misunderstood that it was unsafe, a question mark still hangs over this as to whether there were questions that should have been asked that nobody was asking, despite the fact that as 'experts', it would have been reasonable for them to do so.
An 'expert' supplier's 'Duty to Warn' is not only an avenue of legal recourse should things go wrong, but it's also an important tool for getting the best from your supplier, for involving them in the 'how' of your project so you can critically assess not only their suitability as a strategic partner, but of the viability of your project, how realistic your expectations are, and the best route to achieving them.
Photo credit: iStock