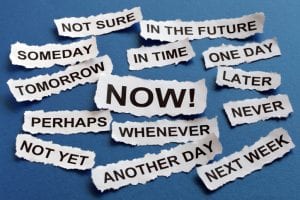 Approximately 10 years ago, the Home Office gave the green light to a programme of modernisation within the Disclosure and Barring Service (DBS) to improve efficiencies and reduce costs. This programme was initiated a couple of years later.
Eight years and hundreds of millions of pounds later, it's been reported that this programme has still not been delivered in full. It seems part of the contract has been discarded and the last portion of it has its latest delivery date deadline coming up at the end of this month. We look at what has happened to cause such a time and budget overrun and the lessons that can be learned for use on any complex IT project.
Why was Modernisation of the DBS IT System so Important?
The Disclosure and Barring Service (DBS), is a non-departmental public body sponsored by the Home Office. It carries out searches for employers to help them safeguard against taking on individuals who should not be working with vulnerable adults and children.
The checks the DBS carry out can look into an individual's criminal record, convictions and conditional cautions, reprimands or information held by police. It's relevant to the position the individual is being considered for and whether they are on an adults or children's barred list.
As you can imagine, accuracy and speed of reporting are vital to ensure that those who can be identified as being a risk are not put into positions they should not be in. Modernisation of the DBS was key to keeping up with demand and ensuring that information accuracy standards could be maintained.
NAO Report Finds Gaps in the Programme
An NAO report from a couple of years ago found that while the first stage of the contract was due for completion two years after the programme's commencement, it was not delivered until over three years later. Even then, further delays were expected.
This report also stated "DBS and Home Office are not tracking the degree to which all the improvements expected have been achieved. As these benefits rely on modernisation being implemented faster than it has been and the update service being used more than it currently is, the wider benefits have not been achieved as expected". This seems to imply that the NAO believes there is a lack of governance being displayed by the clients in this relationship. If such governance does not exist, then it is likely to compound the already significant issues in the programme.
At this point the programme was already £229 million over budget. The contractor on the programme, Tata Consultancy Services (TCS), reportedly claimed that the remaining elements of the programme could be delivered by the first quarter last year. Unfortunately, it's been reported that this was not to be.
One Year Later – NAO Report on the Home Office Shows DBS Programme at Breaking Point
An updated overview of the Home Office DBS programme was put into a report just last month. The conclusion states "Systems delivered by the contractor are now regarded as not fit for purpose. The update service has not delivered the savings the Department originally intended."
It goes on to say "In February 2018, modernisation of DBS was running over three and a half years late. DBS has terminated part of the contract for modernisation and extended the remainder to 31 March 2020".  The part of the contract that was terminated was the development of a modernised system for issuing disclosure certificates, at a cost of £9.8 million to the DBS.
It was also reported that DBS were looking for a new supplier to take over the contract.
However, the Commons Select Committee stated that:
'The DBS seemed over-reliant on assurances from prospective new contractors'
That they had an 'overly optimistic timetable to appoint a new contractor'
And that the Home Office needs to 'exercise closer oversight than it has done previously'.
The Commons Select Committee report went on to state 'DBS is not yet in a position to set out a convincing longer-term vision for its services, and is no further forward with modernisation than it was at the beginning of the process in 2012. It is unclear what "modernisation" now means for the DBS given part of the programme will now be delivered using existing structures and by a new supplier without being modernised.' This seems a long way from a relationship that has clarity of purpose and clarity of communication, two vital foundations of any complex IT project.
8 Steps to Assure your Complex IT Solution Project Starts as it Means to Continue
While there are differences, every successful major project relationship tends to have common factors. Over the hundreds of strategic relationships we have helped to manage, we have evidenced eight of these factors that many have in common:
Establish a well-defined vision
A full and completed understanding of outcomes, KPIs and the business case for your project are required as a starting point to your endeavours. Clarity and accuracy are fundamental, and just like the foundations of any structure, the stronger the vision you base your project on, the more stable everything else you do subsequent to this will be.
Ask yourself, have you involved all key internal and external stakeholders, have they been asked the right questions and given enough time to provide full and informed answers for you to base your decisions and instructions on? Are they all largely behind you on this? And, do you have enough evidence that the benefits you expect to gain from the project outweigh the investment that will result from the efforts of completing it?
Embody the qualities of an 'intelligent client'
An 'intelligent client' is a self-aware internal client team, one that understands not only what they are supposed to do, but the importance of monitoring all internal decisions and services to ensure roles, responsibilities and timing are optimised.
Encourage the qualities of an 'intelligent supplier'
When selecting a supplier for your complex IT solutions, you will need to establish a range of their credentials and capacities. The fact that they may be able to undertake such a project does not evidence how they will be to work with and whether they are the 'partners' you're looking for in this relationship. Dig a little deeper, seek out proof that they have undertaken such projects in the past, how they performed, did they work in a truly collaborative manner, has that client engaged them in further projects? Build a picture of the relationship they foster not just the services they claim to deliver.
Clarity of vision in your communications
In all of your interactions with your supplier, clarity is key to success. Have you gathered together all the information they might need to be able to provide you with best advance and effective solutions? Have you articulated this both verbally and in a written document to reduce ambiguity, wherever possible, and to clearly present not only the outcomes you are looking to achieve, but the ramifications should the project not be completed as planned. Your supplier must appreciate the responsibility that will sit on their shoulders and the need for them to share their expertise with you at all times.
Understand your supplier's 'expert responsibilities'
While clients and suppliers generally appreciate that there is often a knowledge gap based on their specialist and wider experience which the supplier is legally required to bridge, it's vital to remember that recognition of this on both sides will ensure that the best advice is usually given and received. A supplier's 'duty to warn' requires them to highlight not only their own strengths and weaknesses, but also the weaknesses in your plans and outcome expectations, and the likely ramifications of weaknesses in their own capacities and capabilities. Know when to expect a supplier's expert responsibilities to kick in.
Supplier side due diligence
As a check to make sure that you are receiving best advice and that your supplier has fully understood, not only their expert responsibilities but also your vision, ask them to conduct a due diligence exercise on the project.
End to end governance to drive collaborative behaviour
A complete appreciation for who is supposed to do what and when, who takes responsibility and the ramifications and rewards for failing to deliver or completing tasks is vital to a collaborative working relationship and the creation and maintenance of commercial trust. Just like everything in an efficient and successful working relationship, clarity and detail alongside communication and understanding are key.
A strong, clear, fair and understood contract
The purpose of contracts is often misunderstood, with far too many on both sides believing that a contract's purpose is to get the other side to do something and to punish them if they don't. Contracts that are poorly drafted are often looked upon as adversarial policing tools when, in fact, constructive contracts that drive great behaviours should be looked upon as relationship tools and roadmaps to a successful project. When your contract is drafted to drive good behaviours between you all, and they are fairer, clearer and better understood documents, then the more likely your relationship is to succeed. This is not to say that the contract should be soft on discipline. The right behaviours must be encouraged and this means having appropriate contractual governance to keep matters positive. It also means having suitable contractual escalation when obstinate suppliers (or obstinate clients) don't behave appropriately.
Conclusion
The matters highlighted above with the DBS modernisation programme suggest that there may well have been some issues with client side articulation of their vision. In turn, if the supplier-side due diligence did not highlight that the client's articulation of their expectations wasn't clear enough, then recent case rulings indicate it would be for the supplier to remedy at their own cost.
The Commons Select Committee has requested that 'The Home Office should provide the Committee with its lessons learned review as soon as possible after the transition between contractors has been completed.' And this is something we will be looking out for to share with you. For now, the 8 lessons we have learned, listed above, can provide a framework for strengthening any complex IT project's prospects.
Photo Credit: iStock