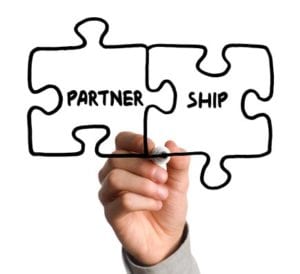 Anyone who knows me will appreciate that for good or for bad, I'm a strong advocate of the work of the National Audit Office (NAO). Yes, at times they can be a little overcritical, as those running complex strategic relationships at the coalface who have been subject to an NAO review, will recognise. But overall, the advice they offer is sound.
The NAO has recently reported its observations again on the state of government contract management in a report titled 'Transforming government's contract management', published last month. It's a very insightful review of points to have on your radar: both when getting into a strategic relationship – and then driving value from them in the medium to long term.
Back in 2013, the government faced a crisis of confidence in its outsourcing of public services. This was of course in the wake of significant overbilling and contract management issues involving both Serco and G4S. As a result, the NAO embarked on a review to establish exactly what wider problems were being faced (over and above the Serco and G4S relationships) and what could be done to address them.
The NAO found that of the 73 major strategic relationships they reviewed, almost 60% showed that they were not delivering the value that would have been reasonably expected.
The conclusion from the NAO was that it agreed with the Government's stance that the time is well overdue to move towards a more enlightened approach to strategic relationship contract management.
Key highlights from the NAO on current government contract management challenges
The NAO compared 73 strategic relationships against their own eight established measures of good practice in contract management. They identified the following:
The 5 Elements of a Contract
Description of Each Element of the Contract
1. Offer
One or more parties make an offer to one or more other parties to the contract.
2. Acceptance
All parties accept the offers, and agree to be bound by the terms, contained within the agreement.
3. Consideration
The parties provide consideration to one another:
• a promise to pay money
• a promise to do something
• a promise not to do something, or
• promise to provide something else of value

4. Intention
Each party has an intention to be legally bound by the agreement (offer and acceptance).
5. Capacity
Parties may be individuals or organisations, but in all cases they must have the legal capacity to enter into the contract.
Consequences of ignoring best practice
With the public sector's penchant for outsourcing, it has become increasingly important to establish the right framework for managing the resulting relationships to guide projects to a successful conclusion. The consequences of not doing so, include increased risk of mistakes, potential manipulation, contractual disputes and performance issues, parties losing their focus, and a lack of understanding on how to practically and contractually recover from that position.
Multimillion pound outsourcing relationships in the public sector are commonplace today. However, the process of structuring contract terms, governance and a strong ICF function still seems to be an ongoing challenge for most public sector organisations. This results in there being ample opportunity for adverse consequences to creep into any contract and steer it from its course. One part of the solution is to have a well-resourced Intelligent Client Function (ICF) team in charge of your contract and relationship management from the outset – something we have discussed in many of our earlier articles.
Telling reasons why some divisions within the public sector find it so difficult to change
We should remember that this is not the government's first recognition of this issue. They have in fact been trying to adapt since the '90s, but reforms have not had their desired effects; best practices have all too often been too challenging for them to implement and those who speak the loudest about change have found themselves out in the cold .
The NAO report cites four primary reasons why the government has found changing behaviours in this field so elusive:
Government fails to recognise the value of contract management
Senior managers in central government departments have not taken contract management seriously
Senior managers have not demanded visibility over their contracts
Government has a permanent disadvantage in commercial capability.
Essentially, some of the root problems lie in the perception of the desired result. While organisations often want 'strategic transformation', we commonly find senior management teams struggle to quantify what that means in terms of:
'What good looks like' and being specific about how to turn the vision into specific objectives that need to be achieved, and by when
What process is required to implement those specific objectives by the timescales identified
What specific performance measures and governance processes are likely to drive both parties to behave in a way that promotes both the implementation of innovation and maximum value through the life of the relationship.
Recent changes show a move in the right direction
But the government is doing something about this. There are examples of getting compensation back from those that overbill them, more thorough reviews across the government to assess the extent of the problems being experienced, government-wide commitment at departmental level to plan for improvement, more closely monitoring progress towards change, and so forth.
Some of the more specific behavioural changes that have been observed and mentioned in the report, are:
Governance. Departments have moved towards clarifying and allocating responsibilities for contract management.
Basic contract information. New information systems are being implemented to standardise the quality and quantity of data and guidance available for contract management.
Integrated structures. Though different departments are approaching this in different ways some at least are beginning to integrate ICF teams to manage their contracts from end to end.
Integrated processes. The Cabinet Office has updated its guideline standard operating procedures to ensure contract management is mobilised earlier.
Other areas that the NAO perceives the public sector could be doing better
The NAO has observed that the public sector has other areas that need further improvement. Two of them being: (1) the way contracts are drawn up to encourage value driving behaviours from their strategic partners, and (2) the allocation of adequate resources to the contract management process and Intelligent Client Function.
These were presented in the NAO report under the following headings:
Intelligence on strategic suppliers. This talks about encouraging information and knowledge sharing by the supplier to ensure that client-side teams get the most from the expert partners.
Transparency. It is now recognised that transparency and assurance mechanisms need to be implemented to ensure best results.
Incentives. The government has a fairly poor record of enforcing penalties agreed to in their contracts with outsourcing partners who need to be incentivised to not only achieve stated goals and be more open with their costs, but also to be encouraged to champion value enhancement.
Enhanced role for commercial staff. There is some recognition that too much focus has been placed on procurement and not enough on management. There is, therefore, likely to be a skills gap here that needs to be addressed.
Central support. Moves are being made to standardise and centralise information and processes for better development and learning. This is still evolving though, and more focus should be placed on sharing and adapting.
Structured professional development. There is a clear need for departments to source, recruit and continue to train the very best staff for contract management. Only with this need prioritised can momentum towards change occur.
NAO report recommendations
Taking into account the current moves and recognition of where improvements are still required, the National Audit Office made two recommendations for improvement.
The Cabinet Office should set up a cross-government programme to improve contract management, building on the work of the Markets for Government Services (Officials) group. Change has been recognised as necessary and some departments have started to make moves in the right direction, but central coordination is still lacking and a formal programme needs to be established and widely supported.
HM Treasury and the Cabinet Office should continue to use commercial capability reviews to ensure reforms are embedded. The NAO believes that their own 2008 good practice framework is a fair starting point for standardising expectations in administration and governance. This should be built on, and the resulting improved awareness and adoption of these standards should radiate out to all departments by the end of next year.
NAO Blind Spots
The NAO findings are very insightful. There are key lessons to learn from these highlights for any public sector organisation wishing to embark upon a strategic and transformational relationship with either a private sector partnership, or a public-to-public sector shared services partnership.
However, I believe there are two 'blind spots' in the NAO's findings. In the various reports and reviews I read that have come out of the NAO, their observations do not appear to:
Report upon the 'expert responsibilities' of vendors that have been implied into case law recently. These responsibilities change the structure and emphasis of how you quantify your expectations and objectives to vendors, and the process by which you communicate and contract for them. They also fundamentally change how you structure and operate the governance of the relationship to drive maximum value in the delivery process on an ongoing basis.
Take into account the day-to-day practical challenges public sector organisations have in managing these relationships to drive value. In fairness, it is not the role of the NAO currently to give detailed practical advice but to report upon challenges in these larger strategic relationships and to hold public sector bodies to account for practices that provide questionable value. However, there is also an inference in this latest report from the NAO that the private sector seem to be more adept at managing these relationships more effectively than the public sector. I have two observations on this:

The NAO doesn't seem to point to any evidence that the private sector is in fact more effective in driving better value in their relationships than the public sector is. Their view seems to be anecdotal. I can only comment on our own experience rather than any third party evidence, but having been involved in over 500 strategic relationships across both the private and public sectors, it is our experience that more relationships go wrong in the private sector than the public sector.
Managing these strategic relationships at the client end is really hard. The NAO is mainly made up of observers and auditors, not practitioners. Their high-level advice is really helpful, but I believe that it would be better if the NAO also provided practical, on-the-ground examples of the steps to implementation. Part of this implementation advisory role is in fact the job of the Crown Commercial Service (CCS). So perhaps, in line with the NAO's own advice in its first recommendation above in terms of setting up a cross-government programme, it would be really helpful if both the NAO and CCS could cross-reference each other's materials to a greater extent than they do now to provide the observations, recommendations and implementation advice on a more holistic basis.