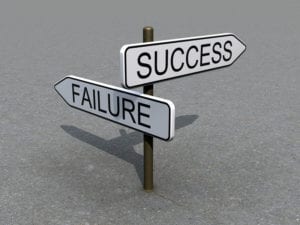 As 2014 nears its end, we've taken time to reflect on the important issues we've highlighted over the last 12 months, the hot news we've reported on, and the lessons we've all learned in that time. And, when we looked back, there seemed to be one clear foundational issue that stood out above all others: to understand how your Intelligent Client Function (ICF) team can help you innovate and cut millions from your outsourced service delivery costs.
Because of this, we have dedicated our 2014 round-up to the subject – the in-house team of skilled individuals without whom outsourced service delivery management is much less effective.
We've written about the Intelligent Client Function a lot this year. Its application is very wide-reaching for those in problematic large-contract relationships. We have created detailed articles on ICF and informed about how a well-resourced ICF team could have benefitted relationships reported in the media as being in trouble. Here are a few of the most memorable:
Wise words and blind spots from the National Audit Office (NAO)
IT Outsourcing: 4 new lessons learned from the NAO review of HMRC's Aspire relationship and NAO identifies 8 Risks in Strategic Relationships and publishes lessons on driving better value– In November, and then again in December, we wrote about reviews the NAO had carried out. The first was a general report on the state of government contract management, and the other was about HMRC's IT outsourcing project. There were certainly some positives to come out of the reports – for instance HMRC's excellent track record of 95% of projects implemented without high-priority incidents and 30% overhead savings over the last decade. But one warning that stood out in both reports was that without a boost to ICF team resourcing and responsibilities, clients could fall into an unhealthy over-reliance on their contractors. Thankfully this is something HMRC have recognised and started to do something about.
BT's year of trouble and rumours of sell-off
Is BT's Outsourcing division up for sale? What this means for you, their customer…– In November there was speculation about whether or not BT was going to sell off its outsourcing division, BT Global Services. We took a look at the troubled history of BT GS (we had of course written about two of the most prominent examples of this in previous articles this year https://www.bestpracticegroup.com/liverpool-direct-is-unwinding-too/ and https://www.bestpracticegroup.com/lancashire-bt-one-connect-strategic-partnership-lessons-learned/) and asked the question on everyone's lips – what would happen to all their customers should BT GS be sold? In a section titled 'Forewarned is forearmed' we discussed the important role of the ICF team in acting as an early warning system so you can be the first to know should your strategic partner be on the brink of a major change.
Lessons to learn from Southwest One – Private to Public sector shared services partnership
Southwest One, The Official 9 Lessons Learned and Southwest One reveals 6 further lessons learned from its Shared Services partnership – BT though was not the only private sector partner to come under fire this year. In February and then again in October, because there was just so much to write about, we reported on IBM's partnership with Somerset County Council (SCC), Taunton Deane Borough Council and Avon and Somerset Police. When this £400m deal turned into what was reported to be a very expensive and challenged relationship coupled with a costly out of court settlement, SCC took the bold step of conducting a review of what went wrong. In the face of criticisms about the substance of the initial report they then went still further to release a more comprehensive review. One of the main lessons to come out of these reports was that their ICF team was insufficiently resourced to cope with the volume of work that it was expected to deal with as the project moved forward. What seems adequate at the outset rapidly became overwhelmed. This points to the importance of proper planning and future thinking when developing your ICF team.
Two projects too big to fail, but that did
Four supplier relationship lessons learned from the failure of the NHS National Programme for IT (NPfIT) and  Seven supplier relationship lessons learned from one of Britain's most audacious innovators – This year we wrote about the £13bn NHS NPfIT project, reportedly the biggest civil computer project in the world. This 10-year project was to develop a centralised system for all UK medical records. It was an incredibly complex undertaking which ultimately did not achieve the outcomes originally expected because little of what was actually completed remains today. Issues were identified in procurement, relationship management, responsibility and exit strategy areas of the project, all of which should have been guided by an ICF team in more control. The second iconic project we wrote about this year was Brunel's ill-fated and final venture, the construction of the SS Great Eastern, the world's largest passenger liner of its time. Overrunning schedules, poor procurement decisions, vendor relationship deterioration, and much more, brought one of Britain's most famous engineers to his knees. These were all failings which today would almost certainly be the responsibility of an Intelligent Client Function team to manage . So these two majestic examples of British workmanship, proud symbols of our nation, were both destined for costly failure where a well-resourced ICF team could have made all the difference.
An Intelligent Client Function team is not a new concept and most outsourced service delivery relationships have some semblance of an ICF team at their core. Whether they are referred to as such is another matter. But one thing we have recognised over the last 15 years of helping to build, manage and repair large service delivery relationships for our clients, is that far too few executives have prioritised this team as they should have, and as a result far too many service delivery relationships fail to achieve their expected business outcomes.
So here are our top 5 lessons learned from our round-up of the year for developing an effective ICF team for your service delivery relationships:
1. By failing to prepare you are preparing to fail. One of the most common reasons why ICF teams fail to be as effective as they need to be is that they are inadequately resourced. Budget, manpower and authority all need to be set at the outset of a project with very little to go on. But the accuracy of these initial estimates, determined by effective research and accompanied by a clear determination of 'what good looks like', will have a significant bearing on the outcome of a service delivery relationship. If and when things do start to veer off course you need to be sure that you have the right people in the right place to bring things back on track.
2. Flexible, adaptable, successful. While I made the point above that budget, manpower and authority should be established at the outset, it would make sense to review this team on a regular basis so that contingency funding can be used to increase, or savings made through decreasing, the team as needed and as new predictability horizons are reached. Prepare for the worst and you are planning for success.
3. Skills required within your ICF team. Of course, those in your team will need a detailed understanding of the business, the service(s) to be outsourced, and the outcomes expected. They will need to appreciate the expert responsibilities of the vendor, be able to see the impact along the line of action and reaction, have enough understanding of the legal aspects of the project to recognise when things are going astray. It's important also to recognise that two of the most important skills to have and apply are those of stakeholder trust building and communication.
4. Recruit for initiative not just technical skills. Knowledge is, of course, important but the ability to think on one's feet is just as much a key to success. As is insight into the best way to build relationships, to solve problems, and to look into the future and predict issues before they arise. A highly technical team may find it difficult not to get involved in the day-to-day aspects of outsourced service delivery; a team balanced with both technical and initiative skills will appreciate when it is best for the project, for the relationship and from a legal standpoint to stand back or step in.
5. ICF team training. Not only should ICF team members stay up to speed with the entire project and how each part relates to the achievement of expected outcomes, but they should also remain up to date with procurement legislation, EU directives and other evidence-based industry good practice. Training should be ongoing for your ICF team, for without it they will not be as effective as you need them to be. Training is of course not just a practical necessity, it is also a motivational one. The talented individuals you have attracted into this role should be given no reason to look elsewhere for opportunities. Training, responsibility and remuneration are three important tools at your disposal to retain your best staff.
We hope that you find these tips of use in 2015 and that they help you to steer your sizeable strategic relationships in the right direction in the year ahead. But if you need any guidance with 'what good looks like' or, at the other end of the scale, with your problematic or failed outsourcing relationships, please do feel free to review our white papers on these subjects or contact us directly.
Merry Christmas, happy holidays and a prosperous New Year to all.